Vision:
To give equal opportunities to children and young adults with disability; give them a sense of belonging and a rightful place in society where they live, and education sector.
Mission:
To provide academic and non-academic education to children and young adults with special education needs and promote social inclusion in the communities.
Background Information
Association of Disability Service Providers (ADSP) was founded by Mrs. P. Ullagen in 2003 as a day care centre with five children with cerebral palsy and learning difficulties. In 2009, a building was constructed in an acquired land and ADSP started to be recognised as a Special Education Needs School by the Ministry of Education and Human Resources.
ADSP is registered organisation at the Registrar of Associations. It has a board comprising of the President, Vice-President, Secretary, treasurer and other members. It is managed by the director, Mrs. P. Ullagen and the administrative staff.
Currently, ADSP caters for around 75 children with Special Education Needs in terms of academic education, holistic programmes and life skills training. Students are grouped into 6 different classes according to what THEY CAN DO and to their SEN requirements.
ADSP consists of a multidisciplinary team – specialised teachers, assistant teachers, carers, occupational therapist, speech and language therapist, academic programme coordinator, general practitioner, psychologists, school drivers and helpers.
Organisational Chart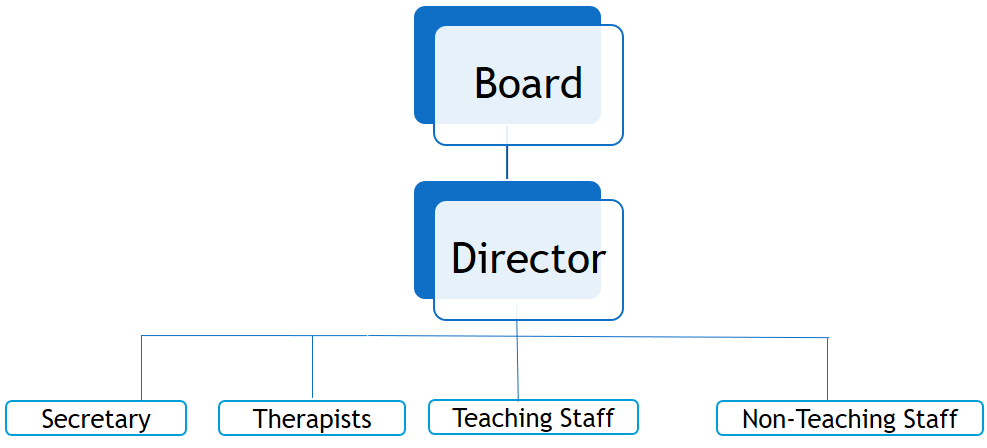 Board 2018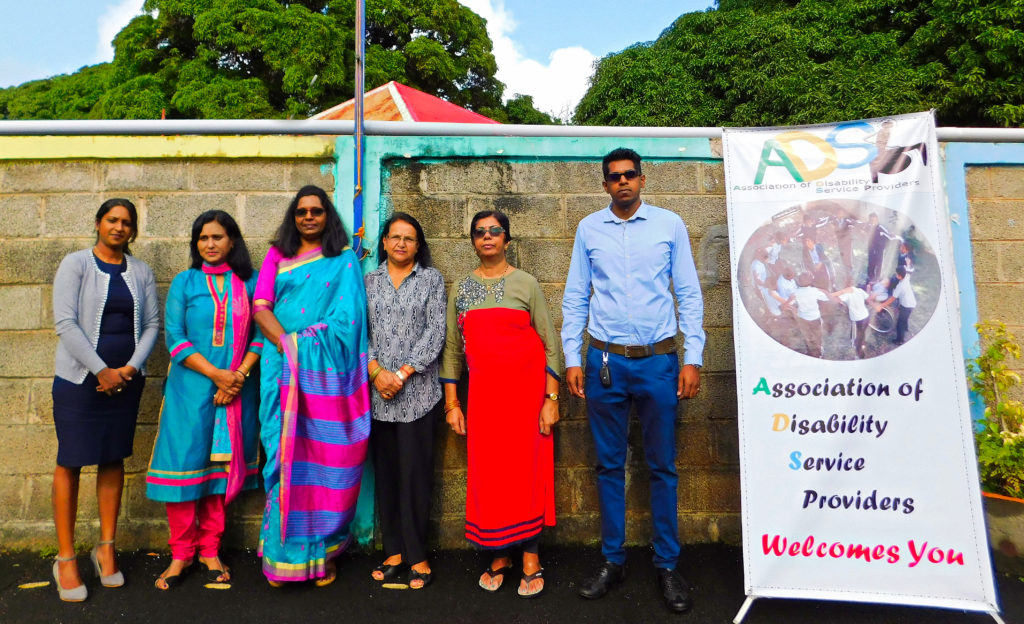 Mrs. Madhvi Ullagen-Domun | Mrs. Matri Reekoye | Mrs P. Ullagen | Mrs. Lalita Fangooa | Mrs. Bharti Cheetamun | Mr. Madhven Ullagen

Director's Message
It is my pleasure to launch the first ever school website on its 15th anniversary. ADSP is a unique institution which provides a child-centered and holistic approach education to children with SEN. We, at ADSP, are committed to the learning of each student and believe that an education system should be dynamic to accommodate every student's needs and provide a high standard of quality education and special education needs facilities.
Over the 15 years, we have engaged in a strategic plan and set priorities pertaining to the learning and development of children with SEN. Starting from scratch 2003, it is indeed great pleasure and satisfaction for me to see our students today enjoying a well-structured and inclusive environment with adapted facilities to satisfy their needs. Students feel proud to associate themselves with ADSP which is considered by the Ministry of Education and Human Resources as a Special Education Needs School providing high standard services.
As the director and founder of ADSP, I believe in creation of barrier-free and child-focused learning environment so as to maximise the enjoyment of their full rights as students and ensure the inclusion of all students with SEN irrespective of their age, gender, ethnicity, language, poverty and impairment. Furthermore, Special education needs sector remains an area which demands innovation on a year to year basis. Our school has been able to structure its curriculum and make it in line with the nine year schooling programme and provide learning opportunities in different fields, may it be academic, extracurricular or prevocational activities.
The well-structured environment, the professional work ethics and innovative spirit at ADSP have made it what it is now. I sincerely thank all the ministries, sponsors, stakeholders for believing in the noble work ADSP is doing and for collaborating with us to provide the services to our beneficiaries.
Mrs P. Ullagen
Director