Parent's Interviews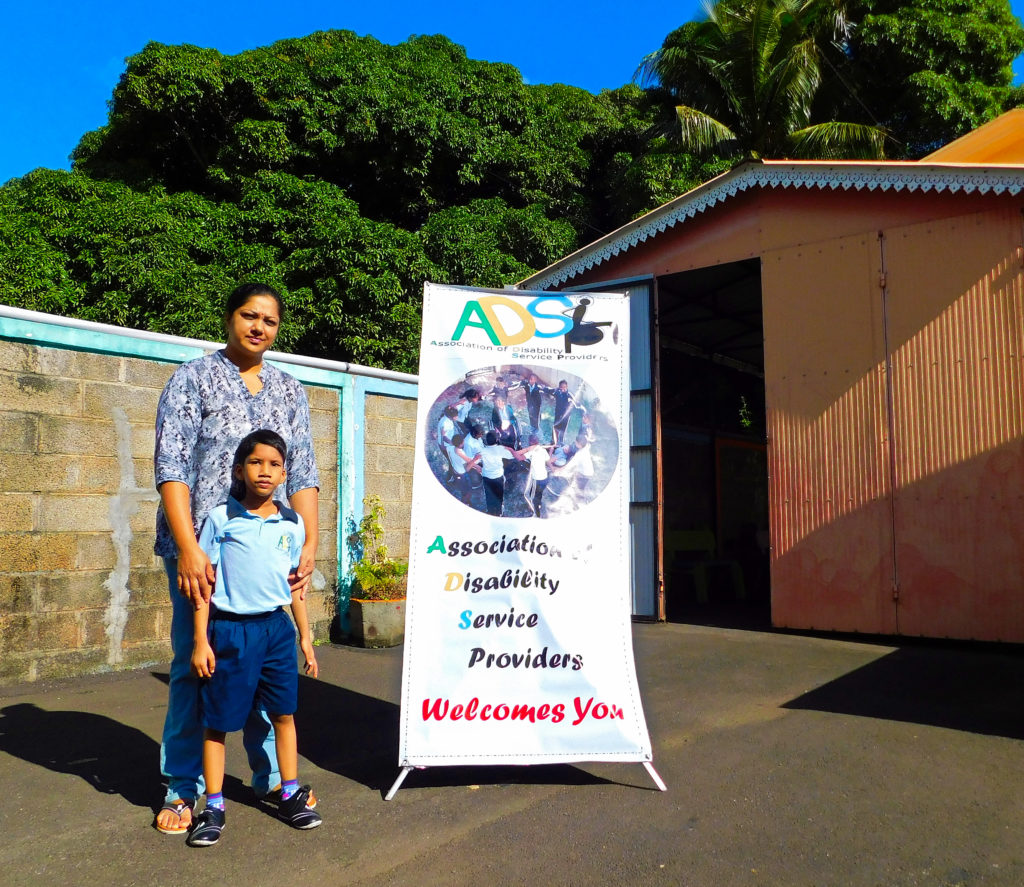 Before having Lohith, I was always feeling sad whenever I came across a person or a child with disability. I was always thinking about how courageous the family should be to take care of them and how life should be going for all of them.
As Lohith is our second child, we were aware about key developmental milestones for a child. We started noticing that Lohith was quite different from his brother since he was born as he kept on sleeping a lot. He had to be woken up for deeding. His body lacked tone and after two months, he was still not holding his head. This was a concern for us. Furthermore, after three months he was not turning on his belly. We then had consultations with different paediatricians who told us that Lohith had delayed developmental milestones and we had to wait one year to investigate further.
After Lohith was one year old, two well-known paediatricians told us that he might have some kind of chromosomal abnormality. At three years old, Lohith was then diagnosed with a genetic disorder but it was not possible to do tests in Mauritius to know which disorder.
A good friend of Lohith's father suggested that a proper diagnosis of Lohith's difficulties could be obtained in India. In 2014, we went to Sir Ganga Ram Hospital in New Delhi India where different levels of DNA tests were done and it was found out that Lohith had Pitt-Hopkins Syndrome which cannot be treated.
As a child with Pitt-Hopkins Syndrome, his development has been slow but constant. Over the years though, Lohith has progressed globally through constant care at home and regular occupational therapy and speech and language therapy.
As a parent of a child with special education needs, my only dream is to have my child to live a life like any other child with or without his difficulties. Unfortunately as per diagnosis of Pitt-Hopkin Syndrome, specific treatment and rehabilitation services are not accessible in Mauritius. Recently, we came to know about the availability of chromosomal abnormalities stem cell  treatment for this syndrome abroad but it is costly.
Lohith joined his first school, ADSP, last year in 2017 and since then, he has done lots of progress in terms of his gross and fine motor development and speech, language and communication development. He can walk without support and is now more and more verbal as he repeats words and makes one word requests. In terms of his daily living skills like feeding and toileting, he is now learning to feed himself with an adapted spoon and supervision of an adult at school and is now on a toilet training programme. As parents of Lohith, we are very happy to see him interact with other adults and peers compared to prior 2017 as home was his only world.
For more information on Pitt-Hopkins Syndrome: Go to Resources.